With a population of about 875,000 residents, Charlotte, NC is the heart of the sprawling, 2.6 million-strong Charlotte metropolitan area. Millennials have been flocking to the area for over the last decade due to Charlotte's weather, job opportunities, and quality of life. Residents are known as "Charlotteans," and it's a financial powerhouse — Bank of America, Truist Financial, and the East Coast headquarters of Wells Fargo bank are all based there.
Charlotte has a climate that's humid and subtropical, similar to the American gulf states and the lower East Coast — think Louisiana, Alabama, Mississippi, Tennessee, and Georgia, to name a few. Winter lows average about 31 degrees, and summer highs hover around 90 degrees.
Weddington is a well-heeled Charlotte suburb that boasts over 10,000 residents across an area of about 18 square miles. This beautiful community was established around 1869 by settlers from the United Kingdom and Germany. The
median home price
of Weddington real estate is about $721,000, compared to Charlotte's
median list price
of about $450,000. The area is experiencing a seller's market, which means that there are more buyers in search of homes than there are homes currently available. This includes Weddington homes for sale, whose luxury features are extra appealing.

If you're thinking of relocating to Charlotte or one of its suburbs, here are a few ins and outs you should know.
Population growth
The Charlotte metro area is one of the fastest-growing in the United States, and its most significant influx of new residents comes from New York. The metro area's population has increased by almost 20% over the last decade, for a total of nearly 145,000 new residents. In addition, the Charlotte metro area is forecasted to expand by another
50% by the year 2050
. Such sustainable growth is primarily due to the influx of wealthier, younger, and highly-educated people moving into the area. Additionally, people from diverse backgrounds are relocating to the area due to its plentiful job opportunities and quality of life. Combined, these newcomers are making Charlotte an international, multicultural metropolitan center.
Job market trends
MoneyGeek
ranks Charlotte as the 7th best city in the U.S. for job seekers to find work. This ranking is based on measures that include each city's job and wage growth, unemployment rate, and housing affordability. It's forecasted that Charlotte and Raleigh, NC can expect about 300,000 new jobs between now and 2028. These growth trends will also be felt by the area's suburban residents, like owners of Weddington real estate.

The metro area's labor availability and location have attracted eight Fortune 500 companies. They are:


Bank of America: A multinational investment and financial services company
Brighthouse Financial: An annuities and life insurance company
CommScope Holding: A network infrastructure provider
Duke Energy: A power and natural gas holding company
Honeywell: An aerospace, building tech, performance materials, and safety and productivity solutions company
Lowe's: A retail home improvement company
Nucor: A steel producer
Sonic Automotive: An automotive retailer
Truist: A bank holding company
Job seekers need not stop there! New homeowners of Weddington real estate can also look towards Wells Fargo, Albemarle Corporation, Food Lion, Compass Group USA, Dixon Hughes Goodman, or the Coca-Cola Bottling Co. There's also a goldmine of tech or tech-adjacent companies like Fluor, Westinghouse, Toshiba, and Piedmont Natural Gas, to name a few.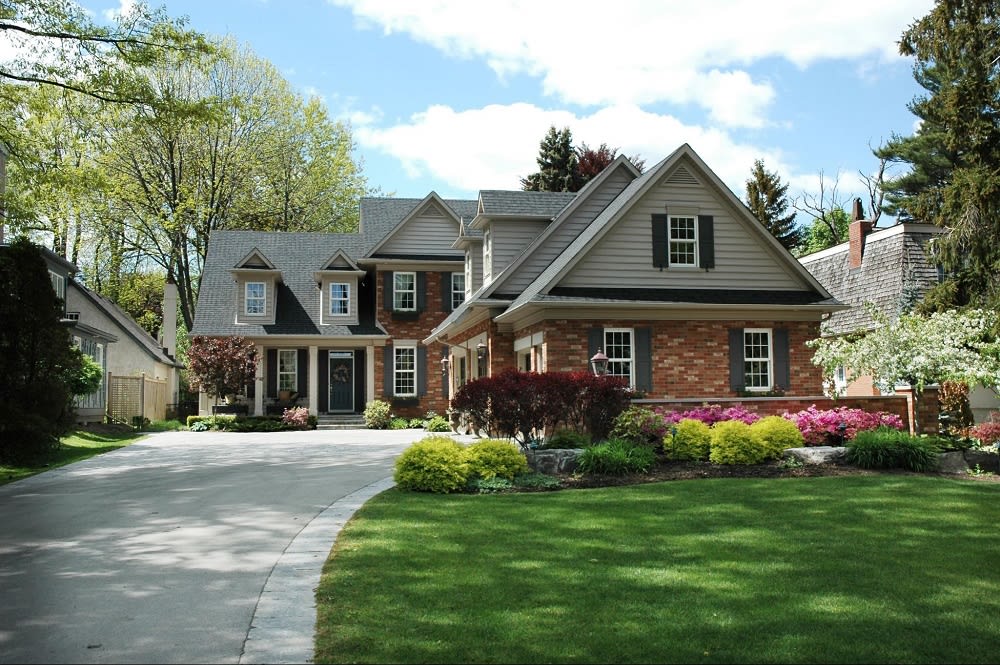 The Charlotte real estate market
Real estate experts forecast that housing prices in the Charlotte area — including Weddington homes for sale — will rise by nearly 6% this year. In anticipation of that market rise and a continued seller's market, homeowners are holding on to their property longer, which contributes to the lower-than-normal inventory. Luxury sellers are even opting to purchase vacation homes in addition to their primary homes instead of selling them outright. According to the
Kiplinger newsletter
, housing prices in Charlotte and its surrounds have risen by 77% since the last time the real estate bubble burst. Still, the Charlotte metro area is considered one of the more affordable places in the U.S. to own a home. Regardless if you're after a modest home, a mini-mansion, or a mega-mansion, everyone loves a deal!
Quality of life

One of the main reasons people flee large metropolitan jungles like New York, Chicago, and Los Angeles in favor of smaller cities is to achieve a better quality of life. This is especially the case after the rise of remote work and a pandemic-era reckoning of working conditions. Charlotte and its surrounds tick all those boxes for many — not only is the area rife with employment opportunities, but it's also a great place to affordably base a tech startup amid a boom in Charlotte's tech sector. The Charlotte metro area also boasts a high growth rate of women-owned firms as well.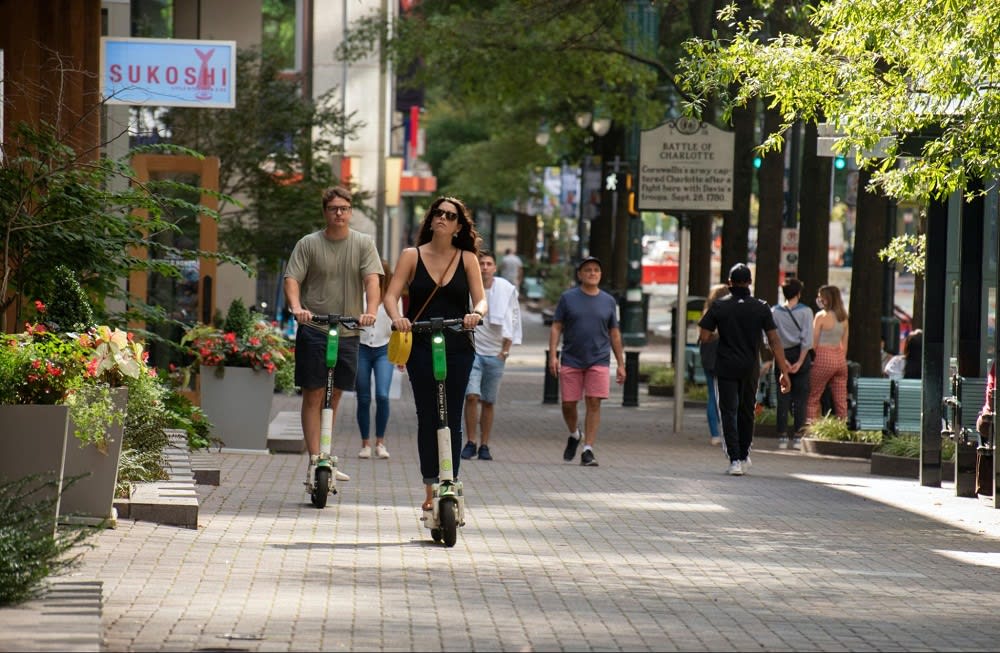 Photo courtesy of Lonely Planet

Newcomers with college-aged kids have a myriad of top-rated institutions to choose from, including the University of North Carolina at Charlotte, Johnson & Wales University, the Charlotte School of Law, and York Technical College, among others. Those in the healthcare industry will be happy to know that the
U.S. News & World Report
rated the Carolinas Medical Center as the U.S.'
Best Regional Medical Group
.
The area is also rich in sports, art, and culture. It's a significant hub for NASCAR, while the Carolina Panthers NFL team and Charlotte Hornets basketball team play at home on a regular basis. Art, culture, and music enthusiasts can visit the
Blumenthal Performing Arts Center
to enjoy live musical performances, spoken word performances, dance performances, comedy shows, and more.
Looking for Weddington real estate?
Local realtors are experts in the Charlotte metropolitan area, including Weddington homes for sale. Reach out to trusted Realtor
Sally Awad
for assistance in finding your next home in this vibrant and promising metropolitan hub.
*Header photo courtesy of Southeastern College