South Carolina is a haven for outdoor activity, and Tega Cay offers some of the best sights and activities in the state. Tega Cay is a planned city, meaning it is a community with amenities exclusively available to residents. The 1,600-acre community is peppered with exquisite Tega Cay real estate. Many of these Tega Cay homes for sale are designed with convenience, beauty, and luxury in mind.

The neighborhood is much the same. It's all constructed on a stunning inland peninsula on Lake Wylie. It has gorgeous waterfront beaches and miles of outdoor trails. You would forget that Charlotte is just outside this stellar little hamlet. Between parks, gardens, and lake sports, anyone would be hard-pressed not to enjoy their lives here.
Tega Cay Golf Club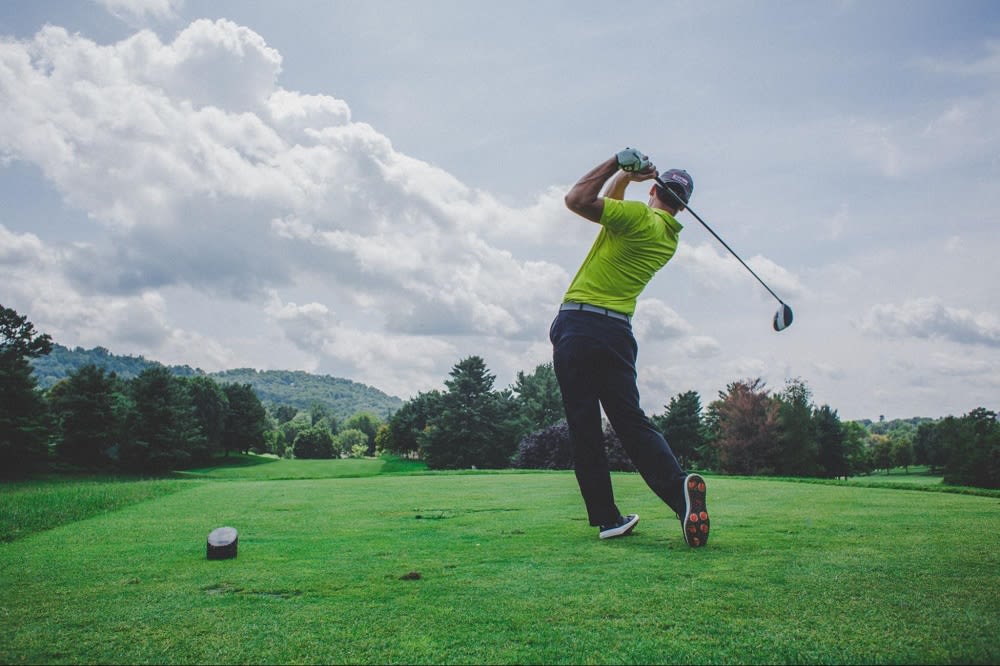 A great way to get some crisp, fresh air is to enjoy the emerald turf of the
Tega Cay Golf Club
. Voted the #1 golf course in the Fort Mill, South Carolina, area, the Tega Cay Golf Club boasts a robust 200 acres of land surrounding Tega Cay and Lake Wylie. Tee off on one of their 27 holes with the lake on the horizon.

In addition to their impressive golfing range is their 15,000-square-foot clubhouse. This estate is a beautiful work of southern, stately architecture and comes with various facilities for members to utilize. It has a renovated restaurant built-in, great for taming hunger after a long day under the sun. They also have a fully stocked golf shop, perfect for getting the right club or putter for your swing.
Pitcairn Park
Pitcairn Park
is another lovely getaway into nature. It is right along the southwestern tip of Tega Cay, giving it ready access to the lake. You can rent out this park for private events and gatherings. Pitcairn Park's facilities are well maintained, and whether you bring your own food or grill like a master, the park has facilities for you. It has a grill, excellent for a summer barbecue or lake party, a pavilion, and picnic areas. There is also a playground for kids and trails for taking a casual stroll through nature. One notable feature is the boat launch. Bring a kayak or a fishing boat and get ready to sail on the beautiful Lake Wylie.
Runde Park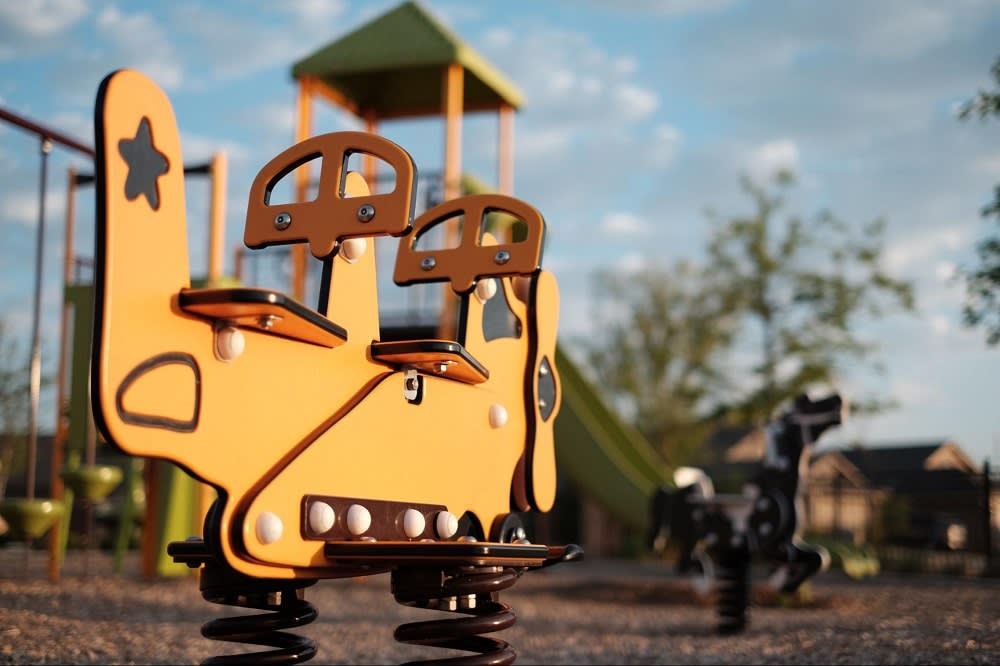 Golf is great fun, but it isn't exactly a team sport. So, get together with friends and family for some friendly rivalries at Runde Park. This is a sports area for the community and boasts baseball fields and outdoor basketball courts. The baseball fields are great for friends and family to play softball and kickball. Adults and teens can get in the rustic fields and play to their heart's content before having a picnic, and children too young for sports can utilize the playground instead.
Tega Cay Marina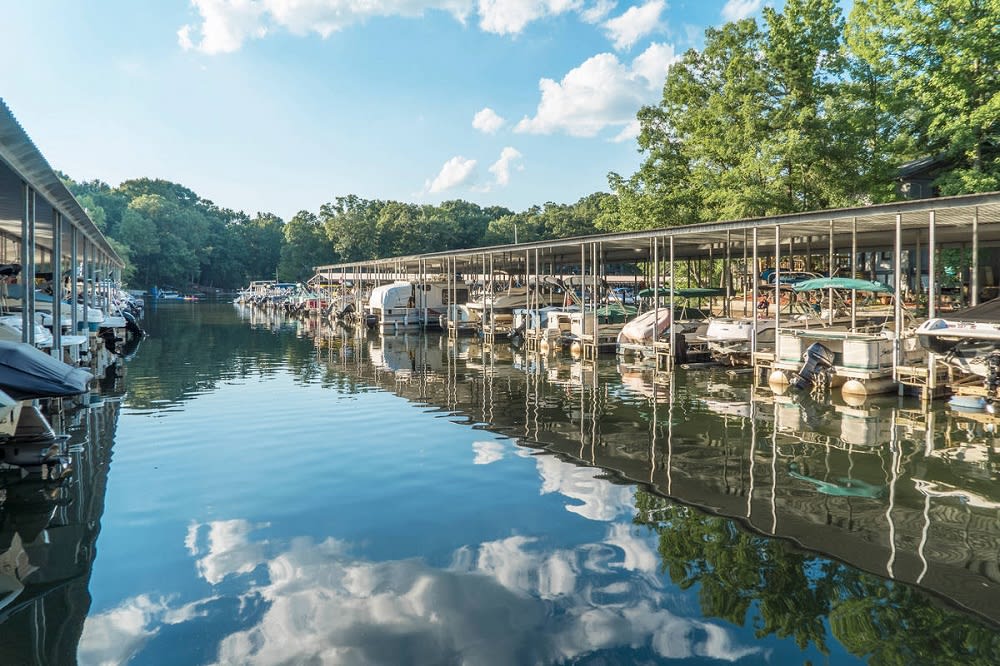 One would be remiss not to appreciate Lake Wylie when living in luxury homes in Tega Cay, SC.
Tega Cay Marina
is a lovely site carved out of the Tega Cay woods, running into the lake. The marina offers an excellent selection of services to members and non-members. For renting a boat and having a great morning or afternoon fishing, they have 94 covered slips and 106 uncovered slips. They also have basic fishing supplies, beer, sodas, and snacks, in case you forgot anything at home. If you have your own boat and need to stop in for fueling or need a place to store a jet ski, Tega Cay Marina has you covered there.
Anne Springs Close Greenway

This nature preserve is just eight miles east of Tega Cay. The land here has deep historical roots. It has been permanently preserved in honor of Anne Springs Close's dedication to recreation and nature, and this nature preserve is double the size of New York City's Central Park.
Anne Springs Close Greenway
is home to rustic, historic architecture that harkens back to South Carolina's roots and over 40 miles of networked trails. If you purchase one of the Tega Cay waterfront homes for sale, the Greenway is a great place to take regular hikes. In addition to nature, the area boasts several other activities and facilities.

There are too many offerings to list here, but some activities include horseback riding, hiking, and kayaking. If these are too active for a cool fall morning among the rich ruby hardwood trees, there are also yoga classes, an excellent way to take in nature while keeping your body limber. Some of their recreational facilities are also rentable for weddings, gatherings, or other events that would benefit from a touch of nature.

Yap Ye Iswa (Day of the Catawba)
There is no better way to connect with the land than to learn about the rich culture and heritage of the native Catawba, which means "people of the river." Tega Cay is part of the area once inhabited by the native Catawba tribe in the 17th century.
Yap Ye Iswa, or Day of the Catawba
, is an annual festival held after Thanksgiving to celebrate the rich heritage and culture of the Catawba.

Many events and activities allow visitors to experience a zen connection to nature. The festival begins with a unique song performed by the River Spirit drum group with the Grand Entry of tribal veterans and dancers. After the Grand Entry, native dances with drums and puppet shows explaining the Catawba folklore are performed throughout the day.

Visitors can eat delicious Catawba treats like venison stew and Indian tacos. They can also roam the many booths set up by native artisans. These artisans feature art and especially Catawba pottery, a culture that dates back to before the first European settlers. You can not only view and appreciate this cultural thread that ties the tribe together, but you can also purchase these art pieces to support the Catawba community and inspire your interior design.
How to find Tega Cay houses for sale
If you want to purchase luxury real estate in Tega Cay,
Sally Awad Real Estate
will help you. Sally Awad is a real estate agent dedicated to making luxury real estate in Tega Cay and Charlotte as efficient and straightforward as possible. For more information about
things to do in Tega City
, visit Sally Awad's website.