Weddington is a rural town in Union County, made up of single-family homes on large lots. This makes it a great area to enjoy North Carolina's nature views within quaint neighborhoods like Harlows Crossing and The Falls. Currently, the town is a
seller's market
. Properties in the area saw a decrease in average days on the market and an increase in home sales last year.

Whether you've just bought your home in Weddington or you're looking to sell your property, there's always room for improvement. From sustainable choices to luxurious redesigns, follow these six top home improvement tips for your Weddington home.
1. Open the interior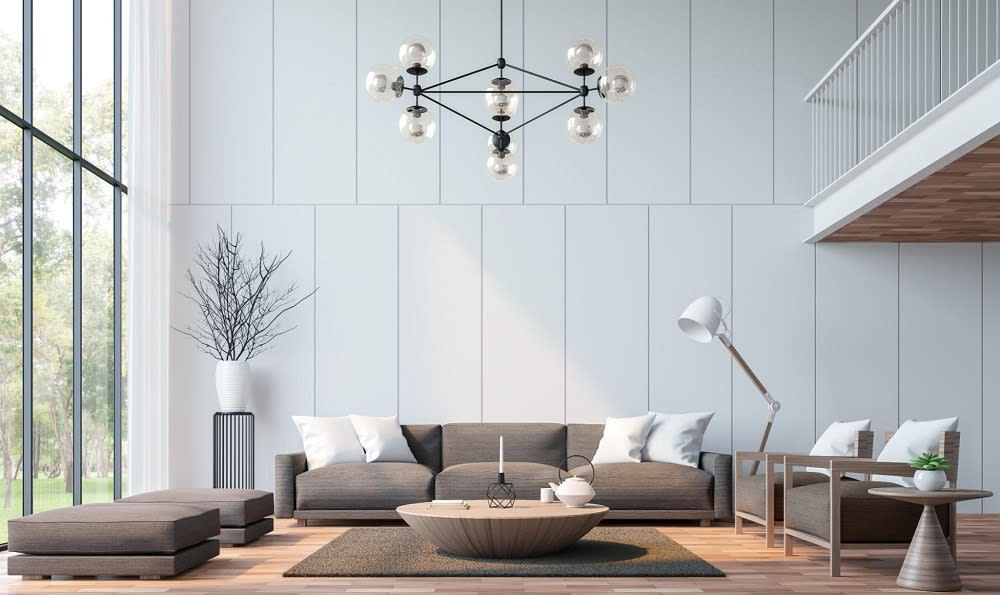 Opening the home's interior is one way to improve Weddington homes for sale that you and buyers will love. An open floor plan is essential for a luxury feel, so much so that it ranked number one on a list of criteria in a luxury home survey. Homes in Weddington offer ample space to create features like a large entryway, space between the kitchen and living room, and other improvements that add to a property's available and usable space.

Another way to open spaces up is by incorporating more windows. Whether it be a glass door, a skylight, a floor-to-ceiling project, or additional window installations in a kitchen or living room, having more windows merges indoor spaces with the outside. More and larger windows in scenic areas like Weddington help you enjoy the natural beauty surrounding your property from the comfort of being inside.
2. Upgrade the kitchen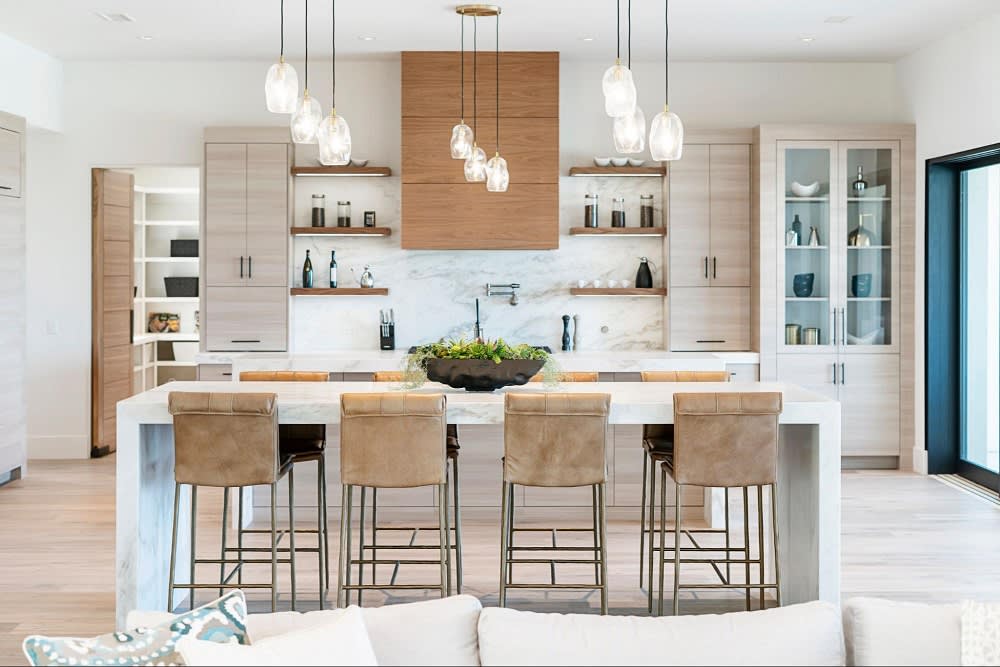 Home improvements to kitchens almost always have a positive return on investment for sellers, no matter the scale of your renovations. If you love your kitchen's layout and are interested in a slight refresher, take steps like replacing the hardware on cabinets, repainting the walls, or replacing the countertops with high-end material. Aesthetic changes significantly impact a person's perception of a space.

Don't be afraid to go all out with your kitchen upgrades. Add an island to increase usable space in a kitchen, or upgrade appliances like refrigerators, stove tops, and ovens to the latest and most energy-efficient models. Storage is always a perk to a kitchen, and you may want to consider adding a walk-in pantry or extra cabinet space. For a truly luxury experience, build additions like warming draws and wine fridges.
3. Create a spa experience in the bath

Another home improvement project that's almost always worth the investment when adding value to Weddington homes for sale is to upgrade the bathrooms. Small steps to improve a bathroom can make a large difference. Replace a plastic medicine cabinet with a wooden one, add a freestanding cabinet or shelf for extra storage space, or repaint a bathroom to look more spacious and bright.

For larger bathroom upgrades or complete remodels, choose practical projects like building storage units, replacing your sink with a deep vessel sink, and replacing lighting with extra fixtures and dimming features. Separate the shower and bathtub by creating a large walk-in shower with a rain showerhead, then add a large tub with plenty of space for warm water to relax muscles.
4. Reimagine outdoor spaces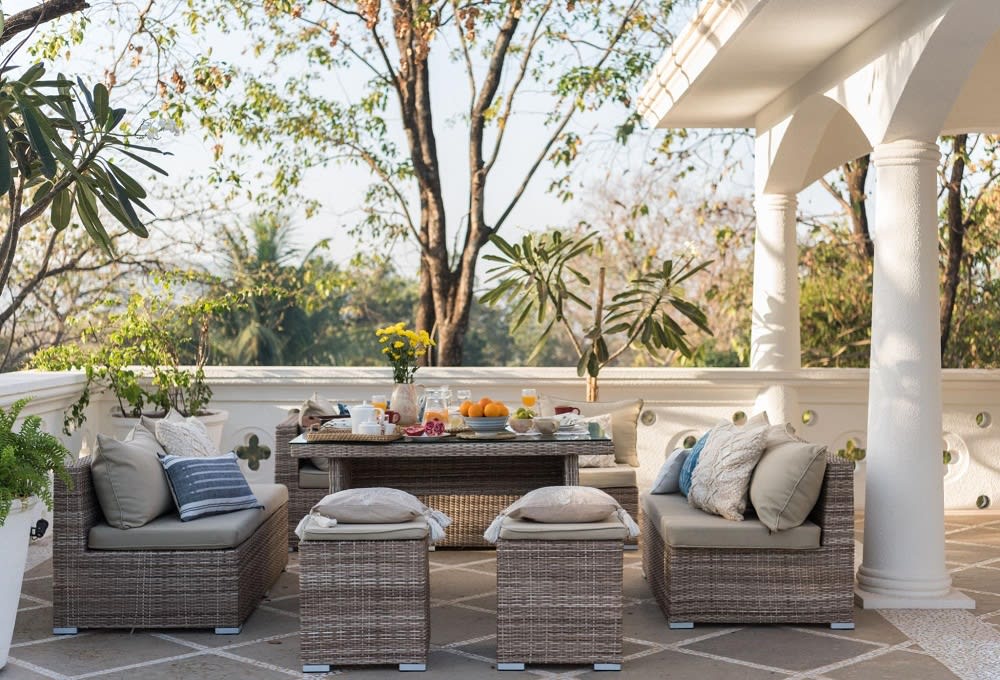 When outdoor spaces are property utilized, it increases the usable space within your property. Weddington real estate has the advantage of good weather on its side. Although there are community areas to enjoy the outdoors, like the Weddington Optimist Park and Hunter Farm, sometimes you just want to spend the outdoors within the comfort of your own home.

According to Forbes, demand for outdoor spaces rose to 71% in 2021, so areas like patios and decks are great ways to fulfill buyers' wants. Add coverings for these areas, as Weddington's subtropical climate tends toward plenty of rainfall. Outdoor kitchens provide a functional use as another cooking space and increase socialization opportunities. Complete an outdoor kitchen with a built-in grill, a sink, an outdoor refrigerator, and plenty of weatherproof yet stylish seating.
5. Think sustainably

As the general population has become more eco-conscious, the interest in sustainable options has risen. Home improvement can be eco-conscious while adding comfort and value to the property. As Weddington is a rural town, steps like choosing landscaping that boosts aesthetic appeal while protecting native flora and your home from flooding may already be implemented on your property.

Sustainability is also linked with the boom in incorporating technology into homes. A well-known step toward clean energy is installing solar panels, while projects like smart glazing on windows and home automation create less energy waste. Wireless home automation is rising alongside a trend for using reclaimed materials like wood, bamboo, and cork.
6. Amp up these rooms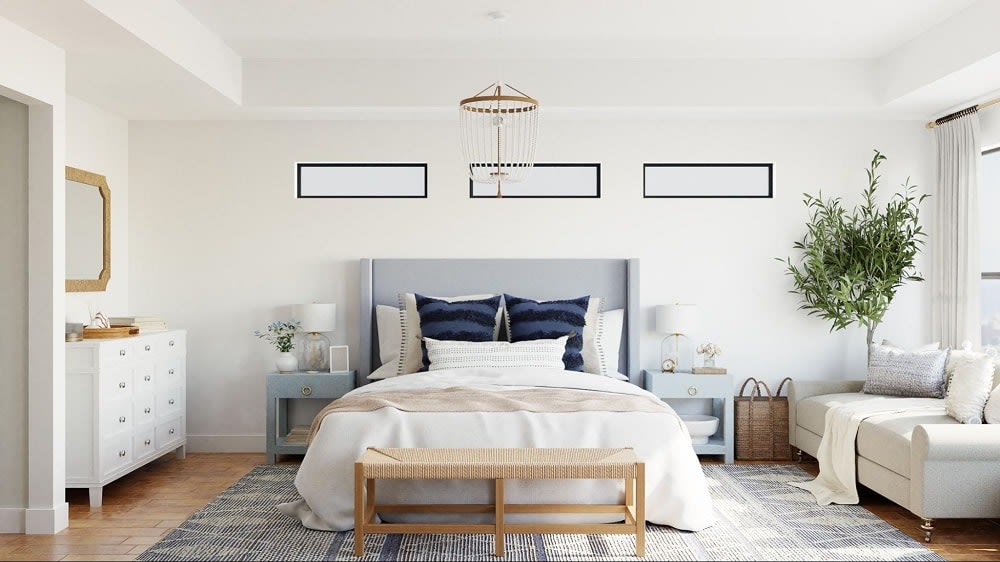 Whether you have extra rooms that lack a purpose or you're looking to amp up the rooms you already use, there are several ways to improve your home space by space. Make improvements to your bedroom by opening up space for a large bed, decorative bed frame, and seating and storage areas. To set the mood for any occasion, incorporate light fixtures designed for practical use and ones set on dimmers for special effects.

There are many directions to take with a room that doesn't have a purpose yet. Turn it into an exercise room by pulling out the carpet for hardwood and stocking it with equipment. Or transform it into a game and theater room by installing a large screen and projector, some reclining chairs, and adjustable lighting.
Ready to improve your Weddington real estate?
Weddington real estate already has a lot going for it, given its serene location and large properties. But there's always room for improvement, no matter the property type. When you're ready to find a Weddington home to upgrade, or if you're ready to sell, contact local agent
Sally Awad
to guide you through the process. Sally has keen negotiation skills and specializes in luxury homes, offering clients a top-notch marketing package and shrewd problem-solving. She is experienced and passionate about luxury real estate in North Carolina, and there's no better partner to help you find or sell your dream home.
Reach out
today to learn more.